Ian Harmer Turnaround Gambling System Compared to Ion Saliu's Super Roulette Strategy, Systems

Posted by zippy on May 8, 2001.
I know Ian Harmon (Ian W. Harmer?) personally, because I have studied and capitalized his Turnaround gambling system. In theory I feel that it can work but whenever I put real dollars into action it tends to roll over and create very large down sides which makes your next bet large and uncomfortable to place. I have lost a considerable amount of money in my commitment to see the Turnaround casino roulette systems work.

I am very interested in Ion Saliu's roulette system, either buying it or sponsoring it. I have searched and backed many gambling systems and have yet to have been successful. Thanks, Zippy.

Read the follow-up on gambling science as mathematics of streaks — consecutive wins (W) and consecutive losses (L) —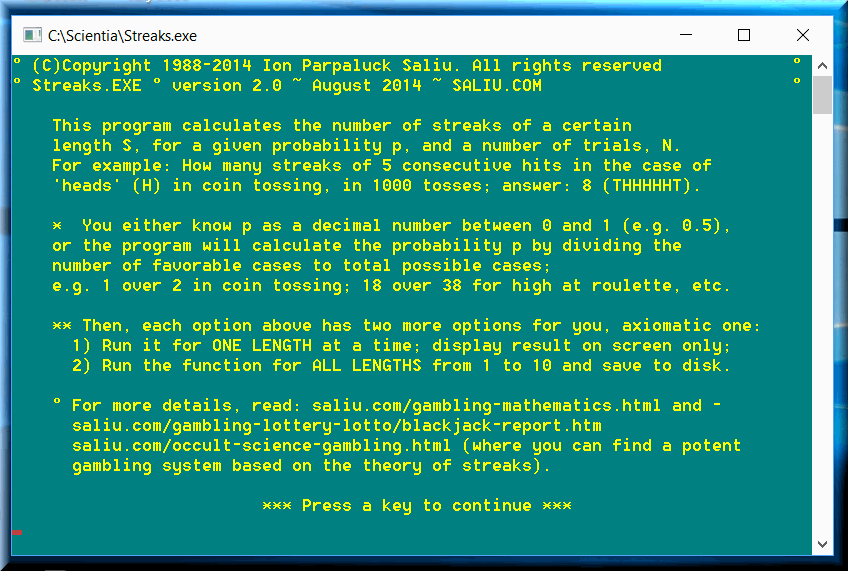 All of the best roulette software, systems, strategies are assembled in a package named BrightR —
Roulette: Software, Systems, Super Roulette Strategy
See a comprehensive directory of the pages and materials on the subject of roulette, software, systems, and the Super Strategy.

Follow Ups or Related:


Comments:



| Home | Search | New Writings | Odds, Generator | Contents | Forums | Sitemap |