Search Categories and Entry Web Pages by Keywords
• You may not want to take any of the following actions before reading the writings of the author of this web site. His name is Ion Saliu, but you might as well call him Jaqk Fowuru Disconqueror. For every human must be in possession of two sets of names, as the coin possess one up side and one down side, one east side and one west side, one face to north, one side facing south.
~ Believe in any ideas before doubting and dissecting the whole critically, therefore rationally.
~ Believe in any formula invalidated by data or concrete/logical facts.
~ Believe in superstitions or even gods.
~ Attack or blindly follow other humans, even if they claim divine status or hardcore-bastard aura.
~ Look at yourself in the mirror and believe you are the alpha and omega of the human race.
~ Look at yourself in the mirror and believe you are nothing—in truth, you are an extraordinary result of Probability, the favorite game of

Almighty Number.
~ Create another piece without knowing what Divine Proportion is all about.
~ Complete that huge puzzle of life without knowledge of permutations, combinations, and everything combinatorics.
~ Enter a casino and gamble in a casino.
~ Enter a horse racing track and gamble at horse-racing.
~ Gamble in general: roulette, blackjack, sports betting, dice, craps, baccarat, chamchuga, parpaluck, etc.
~ Play the lottery, lotto, loto, loteria, Powerball, keno, pick 3 4 games, or any random numbers games.
~ Buy software, before you put to good use the special software offered right here.

• Use the native search engine of saliu.com to go to the pages relevant to the key phrases or keywords that referred you to here. There are links at the end of this page, too.
• See also the main web pages at saliu.com and their stats. The pages show their web titles for a clear representation of the content. It's very efficient and useful in searching. It shows at a glance the variety of topics and the pages dealing with the respective tasks.
• See also what search engines direct visitors to saliu.com. This web site does not pay any search engine to rank its pages higher in Internet searches.
• See also the top single search keywords typed on search engines and directing traffic to SALIU.COM for the month of May 2004.
• See also the top complete search sentences (phrases) typed on search engines and directing traffic to SALIU.COM for the month of May 2004.
This site hosts a huge volume of information. Take your time to search and read much as you can. It's worth your while. Millions of people have visited this web site. Don't get mad at your friends because they didn't tell you a word about it! Chances are you'll do the same thing. Nine out of ten discoverers of this web site and Ion Saliu's theory and software will never tell anybody about it. Your friends and your foes will never hear from you about this site and goldmine! Nevertheless, ninety-nine out of one hundred discoverers will keep using, studying, and delving more and more deeply in just about everything covered here. The free FTP downloads site at SALIU.COM offers in excess of 60 free software titles! Will you ever tell other people about this most powerful software? NOT!
You will see here a list of broad categories of human knowledge and the main pages that deal with the respective category. The entry (pivot) page will list the most common search strings that Net surfers are interested in. The common search keywords have directed other visitors to this website. The entry page is also a gateway to related pages at this web site. The analysis of the category is broken down in more detailing modules. Finally, a gateway to free software is provided, if available for that category. There is a lot of free lotto and lottery software available at this website. There is no software for philosophy or Socrates, however.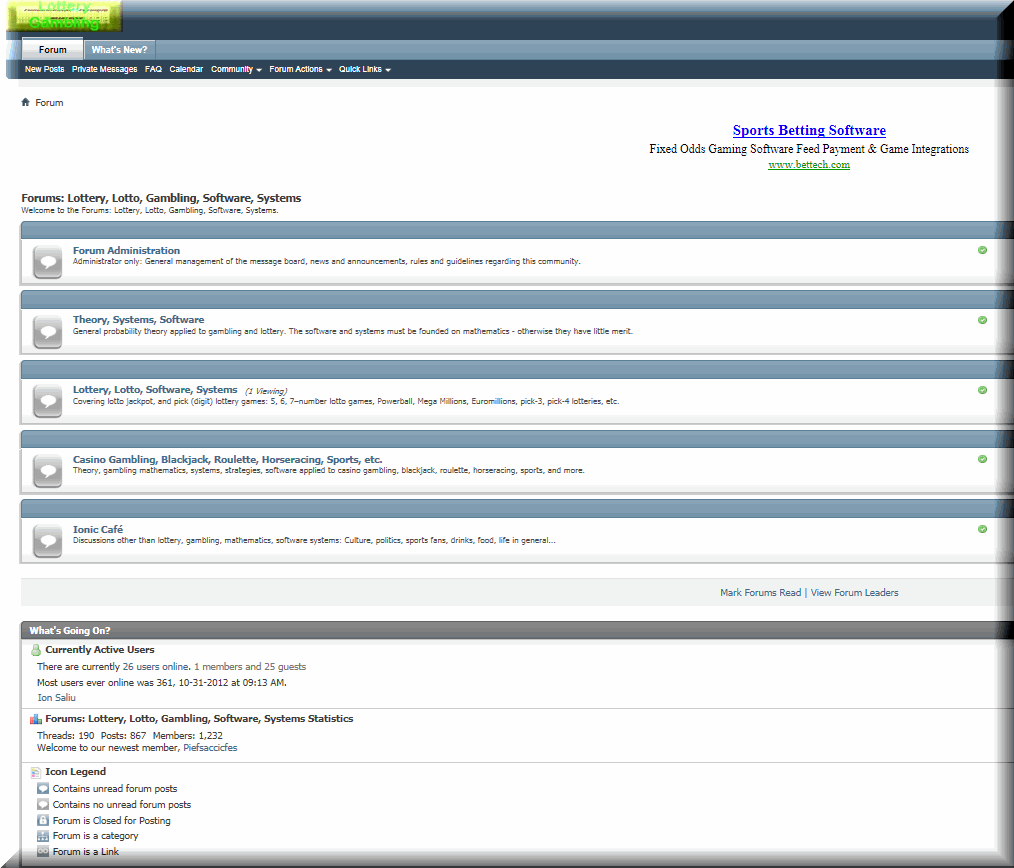 | Home | Search | New Writings | Odds, Generator | Contents | Forums | Sitemap |