Search Index: Gambling Mathematics, Philosophy, Statistics, Software, Systems
You will see here a list of broad categories of human knowledge and the main pages that deal with the respective category. The entry (pivot) page will list the most common search strings that Net surfers are interested in. The common search keywords have directed other visitors to this website. The entry page is also a gateway to related pages at this web site. The analysis of the category is broken down into more detailing modules. Finally, a gateway to free software is provided, if available for that category. There is a lot of FREE lotto, lottery, gambling, statistics, and scientific software available at this website. There is no software for "philosophy" or "Socrates", however.
This site hosts a huge volume of information. Take your time to search and read much as you can. It's worth your while. Millions of people have visited this web site. Don't get mad at your friends because they didn't tell you a word about it! Chances are you'll do the same thing. Nine out of ten discoverers of this web site and Ion Saliu's theory and software will never tell anybody about it. Your friends and your foes will never hear from you about this site and goldmine! Nevertheless, ninety-nine out of one hundred discoverers will keep using, studying, and delving more and more deeply in just about everything covered here. The downloads site at saliu.com offers in excess of 60 software titles, mostly unique! Will you ever tell other people about this most powerful software? NOT!
This is to help you find more easily the information you have been looking for. Many Internet users search for common type of information. Sometimes, the search strings are identical; for example, "Socrates Apology", "free software", "theory of probability", " blackjack mathematics", etc.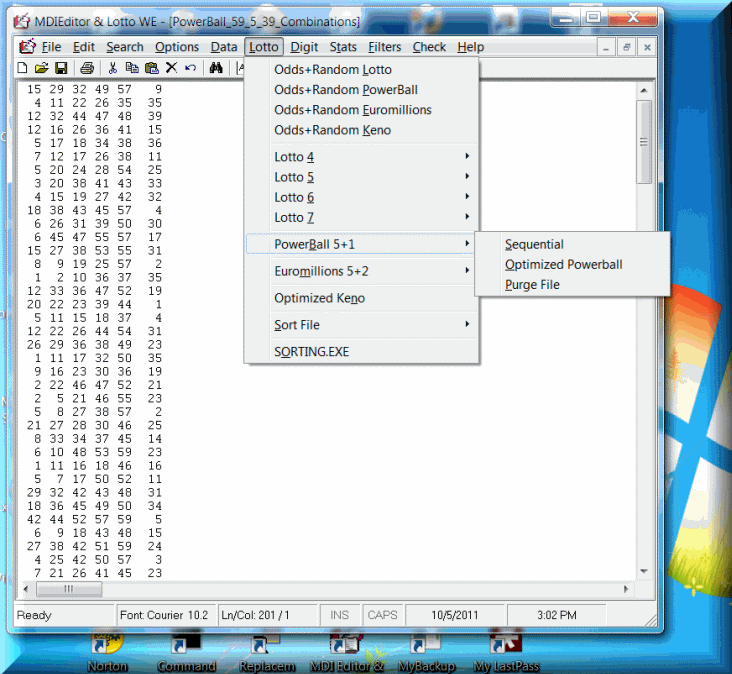 Comments:


| Home | Search | New Writings | Odds, Generator | Contents | Forums | Sitemap |