Lottery player thankful for Keno software, systems

Posted by Fatdade on December 21, 2000.
In Reply to: Can lotto software work with Keno 20-80 games? posted by Fatdade on December 21, 2000.
Stupid me I found the explanation. If you have any tips I'd be more than excited to read them. Thank you for posting such an informative site! Question was: "Can your probability system work with say a 20/80 Keno system?"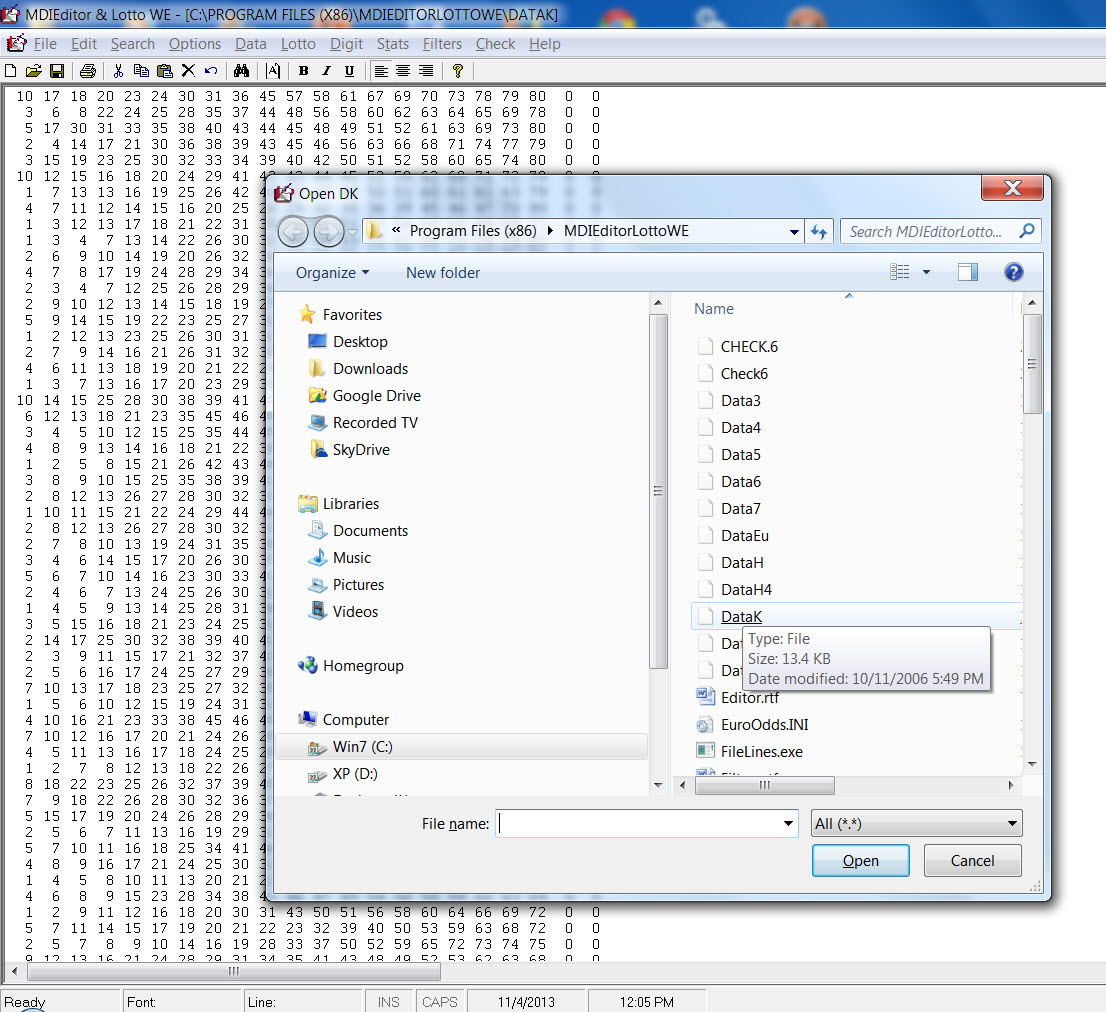 Resources in Lotto, Lottery Software, Wheeling
See a comprehensive directory of the pages and materials on the subject of lottery, lotto, software, systems, and wheels. The link is displayed in a new window. If the page content is of interest to you, copy-and-paste to that lottery page of yours: SaliuLottery.txt or something similar. Copy as much as you can in that text file. By editing that page in your own words will result in a very effective lottery manual.