Independent Tester for Ion's Roulette System Needed

Hallo Ion,
You said the casino roulette tests are wrong. So we need an independent tester because you will understand that this thing has to be cleared. It is okay for me if anyone will show me mistakes but maybe another (roulette systems) tester will get the same results.
So I offer you that you propose an independent tester - if not you force me to look for myself for another gambling tester.
I offer you also to send you the spins which are used, and to tell you privately which of yours roulette strategies are belonging to which test-results.
You are free to make for yourself a test on that casino roulette spins, and to publish that test.
Then we can see which results are true.
That is fair and clear, please stop to argue me in this infair manner, Ion.
Be a sportsman, please.
Best wishes
Lutz

•Ion Saliu's Notes
The roulette systems Lutz, the gambler, refers to became Super Roulette Strategy. I released it to the public in 2005 for free!!! I included powerful roulette software to demonstrate the validity of the systems and also offer a great practice tool. The roulette program name: SuperRoulette.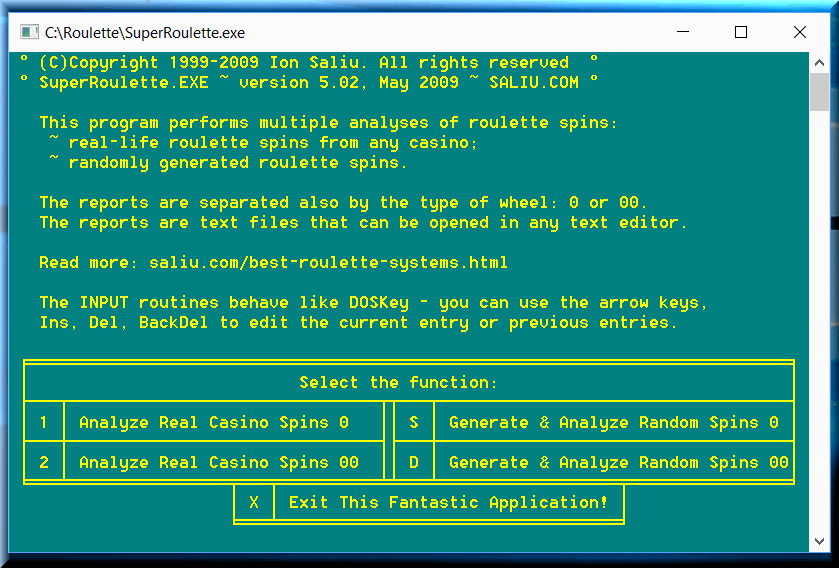 For the best mathematical casino gambling strategy for big–time gamblers read:
Super Roulette Strategy Systems Now Free (applicable to craps, blackjack, and baccarat as well). Potent software programs are also provided for registered members. The software is free to run for a lifetime.
Roulette: Software, Content, Resources, Systems, Super Strategy
See a comprehensive directory of the pages and materials on the subject of roulette, software, systems, and the Super Strategy.