Lottery Analysis in the Spirit of Ramanujan, the Great Indian Mathematician

Posted by Ramanujan on March 25, 2001.
In Reply to: Powerful lottery strategy: Pairs, pairings, frequency, lotto Wonder-grid posted by Ion Saliu on March 24, 2001.
Hi Ion,
My name real name is George but for the purposes of the Message Board and the excellent discussions on your message board I've mused over the past year, I thought your readers would like a little playful thought from the modern day incarnation of Ramanujan. This I would like to be my message-board name. If there is anybody out there who knows about the great Ramanujan (Indian Mathematician) of the turn of the century I would be delighted to hear their views. In the spirit of Ramanujan, I hope all your many followers will indulge in as much genial Lotto research as you do so hopefully we can all benefit?
So here is a thought which I'm sure you already considered.
(1) Take 20 past draws as you have derived by Gambling Formulae et al.
[Establish all the following pairs belonging to same line] (There are 15 pairs per line). Therefore 15 x 20 = 300 pairs total.
(2) Rank the frequencies of each from the least-6 file or equal. Take only the pairs that have hit with a frequency of 1 only. Eliminate the pairs with hit frequencies of 2+ or 0.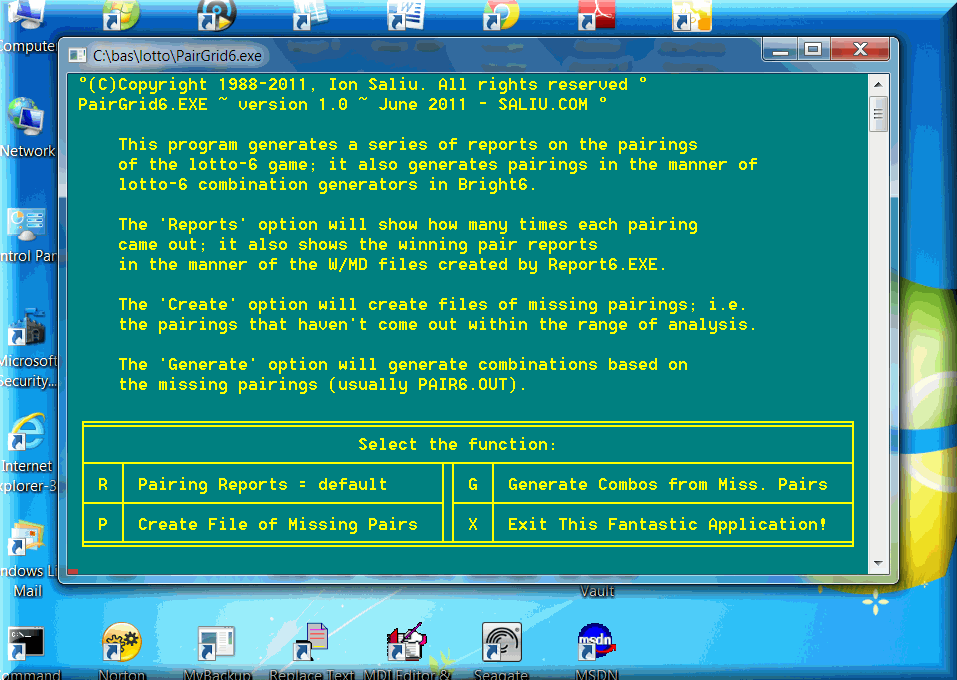 Resources in Lottery Software, Systems, Strategies, Lotto Wheels
Comments:



| Home | Search | New Writings | Odds, Generator | Contents | Forums | Sitemap |